naked_beauty_21
! You are the winner! Please contact me through LJ message or at karly(dot)paige(at)yahoo(dot)com to give me your shipping information!
Thanks to all who played! I will have another one next month, so keep your eyes peeled! Thanks!
Would you like to win this iKarly pad?

iKarly on Etsy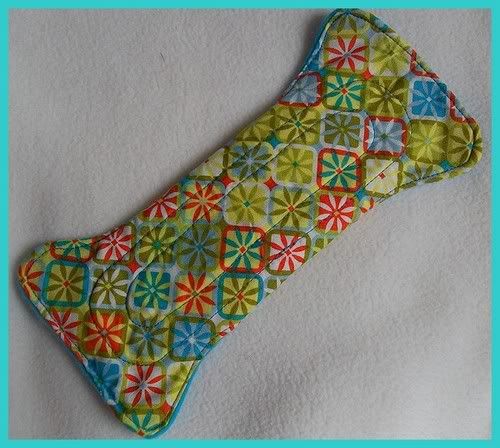 iKarly on Etsy

iKarly on Etsy

This raffle is for a 8" regular-moderate flow pad. It is topped in a flat quilter's cotton, has a core of three layers of cotton diaper flannel, and is backed with a coordinating polyester fleece. It measures 8" long, and 2.5" wide when snapped.

If you would like to increase your chances of winning, you can "like" my new iKarly Facebook Page. Please leave another NEW comment below telling me you have "liked" my page, and that will give you two entries into the raffle!
If you already "like" my Facebook page, "share" the link with a friend and that will count as a second entry.



The raffle will be closing on Wednesday, November 30th at 12:00 AM (EST).I will be announcing the results on the day after, so check back! I will also post the results to
cloth_pads.
International entries are very welcome!
**If you comment anonymously, please leave an e-mail adress I can reach you at if you win. If you do not, your entry will not be counted.**
I will choose the winner on Thursday, December 1st using this
random number generator
. Please check back after the raffle ends to claim your prize!
***I also updated
iKarly
with many new prints, and I will be having a
20% off sale
in celebration of Small Business Saturday. Use the coupon code
Saturday20
for 20% off your entire order (excluding shipping). This coupon code is for Saturday, November 26th only.***
Thanks, and have fun!
Congratulations